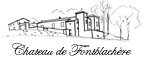 Chambre D'Hôtes De Charme
Château de Fontblachère
Chambre D'Hôtes De Charme
Château de Fontblachère
Chambre D'Hôtes De Charme
Château de Fontblachère
Chambre D'Hôtes De Charme
Château de Fontblachère
Chambre D'Hôtes De Charme
Château de Fontblachère
Chambre D'Hôtes De Charme
Château de Fontblachère
Chambre D'Hôtes De Charme
Château de Fontblachère
Chambre D'Hôtes De Charme
Château de Fontblachère
Chambre D'Hôtes De Charme
Château de Fontblachère
Chambre D'Hôtes De Charme
Château de Fontblachère
Chambre D'Hôtes De Charme
Château de Fontblachère
Chambre D'Hôtes De Charme
Château de Fontblachère
Chambre D'Hôtes De Charme
Château de Fontblachère
Chambre D'Hôtes De Charme
Château de Fontblachère
Chambre D'Hôtes De Charme
Château de Fontblachère
Chambre D'Hôtes De Charme
Château de Fontblachère
Chambre D'Hôtes De Charme
Château de Fontblachère
Chambre D'Hôtes De Charme
Château de Fontblachère
Chambre D'Hôtes De Charme
Château de Fontblachère
Chambre D'Hôtes De Charme
Château de Fontblachère
Chambre D'Hôtes De Charme
Château de Fontblachère
Chambre D'Hôtes De Charme
Château de Fontblachère
Chambre D'Hôtes De Charme
Château de Fontblachère
Chambre D'Hôtes De Charme
Château de Fontblachère
Chambre D'Hôtes De Charme
Château de Fontblachère
Chambre D'Hôtes De Charme
Château de Fontblachère
Chambre D'Hôtes De Charme
Château de Fontblachère
Chambre D'Hôtes De Charme
Château de Fontblachère
Chambre D'Hôtes De Charme
Château de Fontblachère
Chambre D'Hôtes De Charme
Château de Fontblachère
Chambre D'Hôtes De Charme
Château de Fontblachère
Book Your Stay
Loading in progress…

Payment secured by




Castle Fontblachère
Leaning against a hill, this large house of xvii e faces the Coiron plateau and the Ardèche mountains. It is a very lively family house, which has kept all its charm, filled with pretty things, interesting objects brought back from all over the world. Everything is very good taste, simple as we like, without ostentation. Thus, the rooms in soft colors, are well furnished and dressed with delicate boutis, the rooms of the bottom very pleasant. The beautiful vaulted dining room, all white, and the living room animated with contemporary paintings open onto the park and the terrace; below, facing the landscape, is the large swimming pool, with a summer kitchen where you can prepare meals at noon. In fine weather, at breakfast time, Eric Dussiot - who takes a real pleasure in opening his house - will install you in the charming inner courtyard, under the "calabert" surrounded by large white curtains. In the evening, you will dine in the orangery;When Eric does not travel around the world for his activity as an architect, he will treat you to his last recipes learned during a cooking course ... A lot of naturalness, refinement, and a warm welcome ! the guest rooms of the castle are classified 4 ears.
In July and August, possibility to rent by the day with a minimum of 4 days, the two independent cottages, adjoining the castle: the Small House cottage with 2 bedrooms for 4p and the Loft cottage with a bedroom and a large living room that can accommodate he too 4p. These apartments are both classified 3 ears because they are the common castle that does not have the same noble character as the main house. Access to the owner's pool.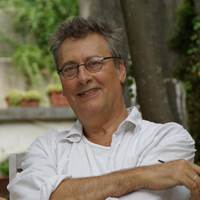 Your Comfort, Our Services
Beach
Car park
Heated swimming pool
Internet access
Lounge
Meeting room
Non-smoking rooms
Pets allowed
Pool
Private bathroom
Shared tennis court
Table d'hôtes
Tennis court
Wifi
Our News
12 juil. 16
Consuelo Le Mire
Consuelo est une artiste Chilienne qui à l'âge de...
02 juin 16
EXPOSITION de Photos de Consuelo Le Mire
Eau & BateauxDe l'eau, j'aime le foisonnement...